Place/Date: – May 28th, 2021 at 2:00 pm UTC · 2 min read
Source: Orrin
We are very excited to announce the collaboration between Mintbase.io and a cyborg from the future called Orrin.
Orrin is a cyborg with collective consciousness sent by a higher civilization to warn humans about the incoming apocalypse. Orrin is choosing Mintbase and NEAR to deliver this message using a series of NFTs combined with the release of the cyborg's new album, MUTANT.
MUTANT acts as a prelude to the debut Orrin album. Detailing the months leading up to his abduction, MUTANT follows Orrin as he transitions from innocent bystander to host for an ancient alien civilization.
Orrin decided to launch with Mintbase on NEAR Protocol because it is possible to track royalties forever and NEAR being a climate-neutral chain. Thanks to its proof of stake consensus algorithm and collaboration with SouthPole to offset CO2 emissions.
The NFTs include:
Tier 1 – MUTANT album for $100 USD with bonus keychain and single (500 copies available).
Tier 2 – MUTANT merch bundle including a hat, shirt and screensaver for $50 USD (200 copies available).
Tier 3 – MUTANT keychains in blue, green, red, yellow and blue for $20 USD (100 copies available per colorway).
Each keychain comes with 2 songs from the album. Collect all the keychains to get the "entire" album plus a special keychain. There will also be a VR launch party hosted in Cryptovoxels as well.
Be sure to join us Friday, May 28th, for this magical event at 6 PM CET/ 12pm ET.
Support Orrin and purchase his new NFT album.
Listen to MUTANT on streaming when available.
This sci-fi narrative has become central to the "borg" identity and can be seen in the afro-futuristic visuals accompanying the album. Since appearing on an episode on the Dr Phil Show, millions have discovered Orrin through a series of viral clips. He is followed by 36.1K fans who are eagerly awaiting his cyborg origin story, MUTANT. The album will deliver on that curiosity with a 30 minute run-time produced by MUTANT JOE.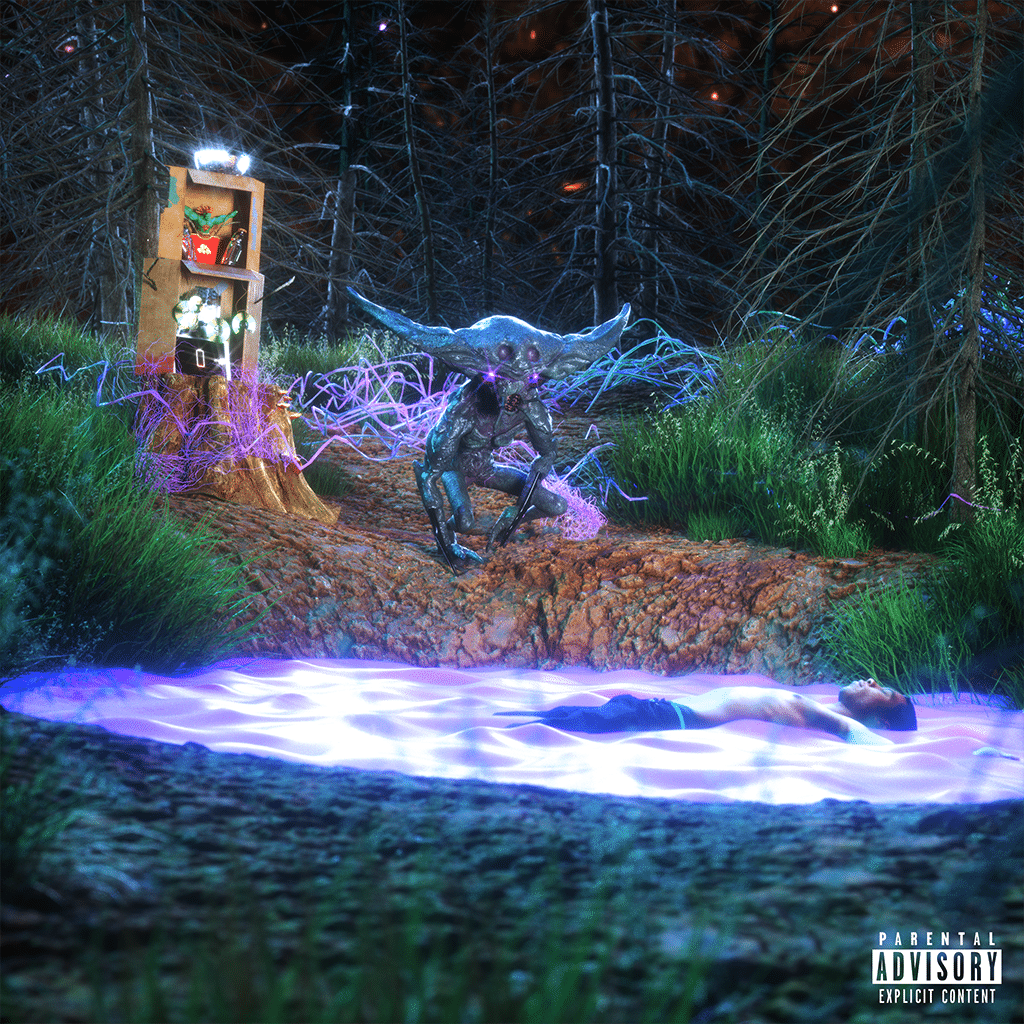 Subscribe to our telegram channel.
Join