NFT community NounsDAO announce their next project – an NFT comic book series! The new project titled "Nouns: Nountown"  is open to crypto enthusiasts, comic book fans, and people new to NFTs. NounsDAO has partnered with  Titan Comics and the ComicsDAO community for the project.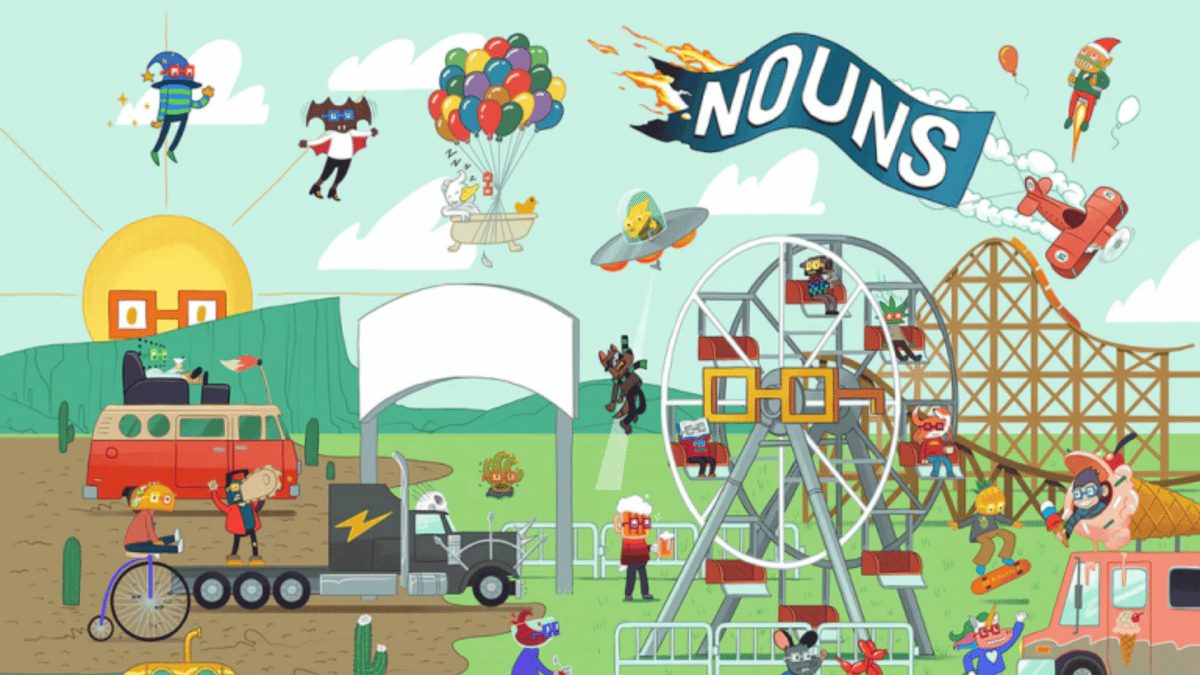 What is Nountown by NounsDAO?
The Nountown Comic book is an ode to NFTs and the overall NFT ecosystem. Launching on April 26th, each page of the comic book is also an NFT. The pages, being integrated on the blockchain, will provide new experiences across web3 to its holders. These include one-of-a-kind collectibles and unique perspectives and storylines all central to the megastructure that is web3. This one's a collectible for the ages, with amazing art on display in each of its pages.
The idea is to bring comic book collectors into web3 and also empower creators across the world by showcasing the power of the blockchain. "If there was any space that embodied the essence of NFT in the physical world, it would be comic books," says Adam Fortier, ComicsDAO founder, and a comic industry veteran. "They're interested in different stories and willing to try something out, but you also have the collectible aspect." he adds.
This benchmark move sets the tone for years to come.  The comic book drop changes the way people interact with physical, tangible comic books as well. The Nountown comics are secured on the blockchain by the 4K protocol, and allows its holders to redeem the NFT for a physical copy. Titan Comics has also licensed the IPs to franchises like The Simpsons, Blade Runner and more. The company is sure to take the NounsDAO project to another level and expand the web3 space.
David Leach wrote the Nountown comic book , with artwork by Danny Schlitz. The official synopsis for the book states it is "A deeply moving coming-of-age drama about a small-town thimble salesman caught up in a politically-charged espionage caper involving a stolen atom bomb, a signed picture of the Pope, and a man with a fox head."
---
All investment/financial opinions expressed by NFTevening.com are not recommendations.
This article is educational material.
As always, make your own research prior to making any kind of investment.